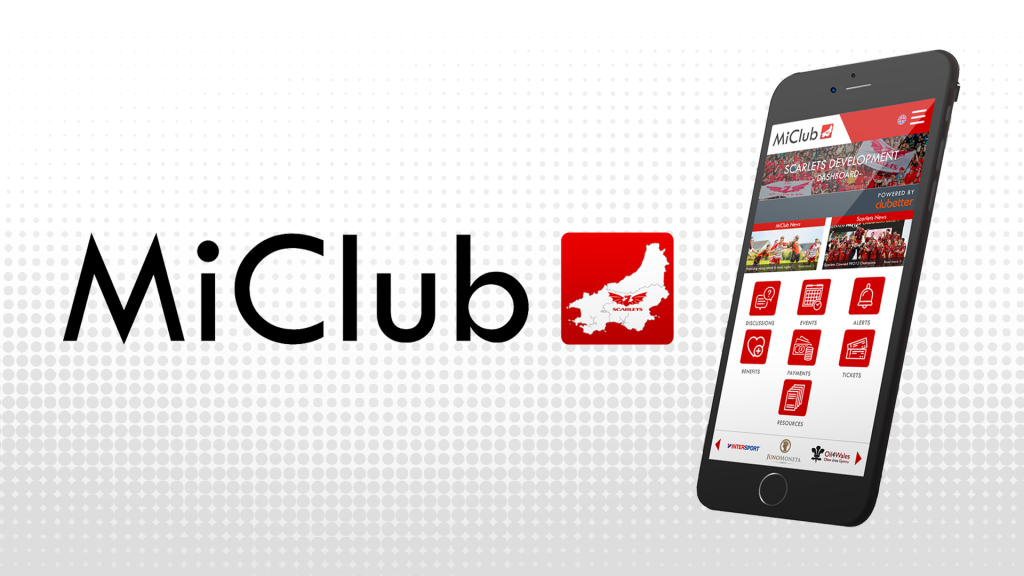 An innovative new app which brings together grassroots rugby and the business community has been launched by the Scarlets.
MiClub is part of the Scarlets' Three Counties, Three Years strategy which embraces the counties of Ceredigion, Pembrokeshire and Carmarthenshire within the region.
Using smartphone technology, the MiClub mobile app encourages businesses to sign up as a MiPerks provider on a platform that can access an estimated 20,000-plus customers across the 49 community clubs that form part of the Scarlets family.
Nathan Brew, Scarlets head of commercial, said: "An integral part of our Three Counties, Three Years strategy is to encourage rugby lovers and players to engage with their local communities in multiple ways.
"The aim of MiClub is to support this engagement by creating one platform where people across Ceredigion, Pembrokeshire and Carmarthenshire can connect and promote events, share resources and generate sponsorship with further exposure.
"The app not only allows clubs and its members to communicate quickly and directly with one another, but also encourages commercial development with local businesses."
Businesses can connect with MiClub users in their local areas and provide exclusive offers and promotions.
Available on Android and iOS, MiClub also provides clubs the opportunity to  promote their events, generate sponsorship and offer club sponsors further exposure.
You can sign up free as a MiPerks business provider before September. After September, there is an annual administration fee of £14.99.
You can register here via the link https://app.scarlets.clubetter.com/miperks/1/iRxpyjXnvscjQ2Jd_fL7utSJH5w/