As Super Rugby heads into the semi-final stages this weekend, Scarlets coach Emyr Phillips will be a keen observer as the Blues take on the Brumbies in a mouthwatering trans-Tasman clash in Auckland.
The former Scarlets and Wales hooker is in the second week of a 16-day trip to New Zealand to build on his coaching knowledge and outlook as he rubs shoulders with some of the leading coaches in the game.
He has already caught up with former Wales and British & Irish Lions head coach Warren Gatland with the Waikato-based Chiefs and this week has linked up with the New Zealand women's team The Black Ferns ahead of their Pacific Four Series clash with Canada.
"It's been a fantastic trip," said Emyr, speaking from his hotel room in Auckland.
"It all happened pretty quickly. I reached out to Gats before coming out here and in fairness he has been brilliant. I was with the Chiefs in the build-up to their Super Rugby quarter-final against the Waratahs and then spent a bit of time with Gats at his beach house in Waihi.
"This week I am with the Black Ferns, who have Wayne Smith as part of their coaching team, and am hoping to catch up for a coffee with a couple of the Blues and Brumbies coaches before their semi-final on Saturday.
"When I was in Hamilton I watched Hamilton Boys High School's big match against Auckland Grammar, which was an unbelievable standard and occasion. The Chiefs use the school as a nursery for their Super Rugby set-up and it's virtually a pro set-up there.
"For me, it's been all about picking up little things, not just on the field, but off it as well, chatting with coaches and sharing ideas and bringing back those ideas and themes to the Scarlets. It has been an invaluable experience."
Emyr also had the chance to head down to New Zealand's South island to see how Scarlets Academy duo Eddie James and Sam O'Connor are getting on.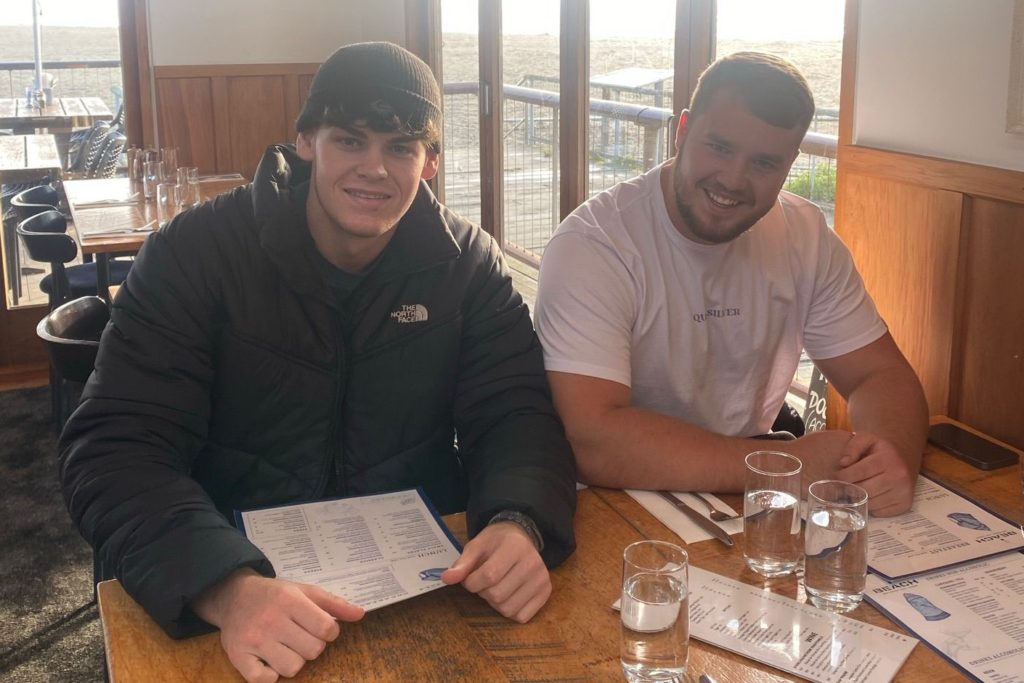 The pair are spending a few months over the summer playing with Linwood Rugby Club – the home club of Scarlets forwards coach and All Blacks double World Cup winner Ben Franks.
"It was great to see the boys, you can tell in the short time they have been here they have grown as individuals and speaking to the Linwood coach the club are really happy with them," adds Emyr.
"We also spoke about a couple of their boys coming over to Wales to play as well and developing a relationship between the clubs.
"The boys have a place by the beach there, an Italian player has just moved in with them as well and they seem to be making the most of the experience.
"Coming to New Zealand and just sampling a different rugby culture and outlook can only benefit them as players and the same goes for me as a coach.
"As I said, it's been a fantastic couple of weeks, the Black Ferns have been brilliant this week – Dan Carter came in to pass on his knowledge and skills to the team – I'm also hoping to speak to Graham Henry while I'm here as well and then it's home to spend some time with the family before we start preparing for a big pre-season."