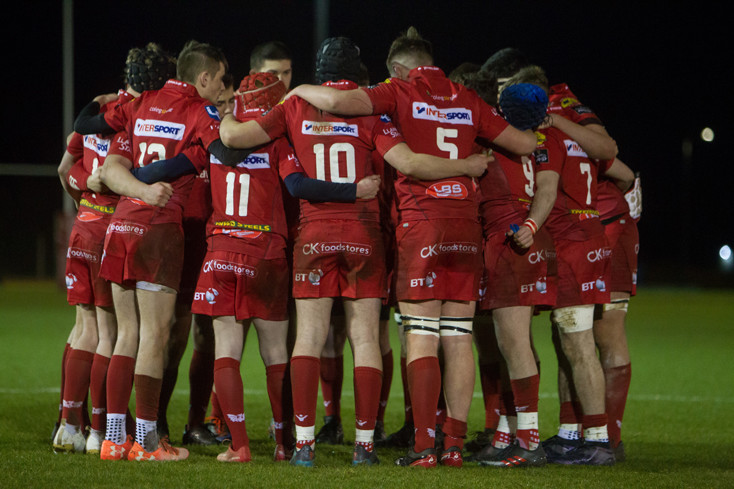 Position: Scarlets Age Grade Physiotherapist (predominantly with the Under 16s East Squad)
Location: Training sessions will be based in Llanelli (Coleg Sir Gar Craig Campus or Parc Y Scarlets). Matches will be across Wales.
Salary: £40 per session, £50 a game.
Role Type: sessional physiotherapist – an evening a week between October and December. 3x evenings in January and February.
Closing Date: 25/10/2019.
The Ideal candidate will be flexible, team orientated and possess excellent work ethic. This role will provide opportunity to be a part of the Scarlets Performance team's ongoing CPD program and to learn from elite practitioners currently working for the club. This role would be an ideal job for a junior physiotherapist with a passion for sports medicine and a desire to work in elite sports.
Roles:
Provide physiotherapy provision to the Scarlets Regional Age Grade teams, particularly the Under 16's East squad during their training sessions and matches.
Assist in the delivery of movement competency and injury reduction programs to the under 16s East squad.
Assist the Academy physiotherapist with physiotherapy provision to other regional squads and academy players as required.
Communicate effectively with Scarlets Age grade and Academy coaches, players parents, parental guardians and other members of the Scarlets High Performance Department in the provision of care to age grade and academy players
Work alongside Under 16s East Strength and Conditioning coach and the other members of the performance team to implement injury reduction programs
Maintain timely and accurate medical records in accordance with legislation
Job Requirements
Essential:
BSc Hons degree in Physiotherapy.
HCPC and CSP registration.
A current Sports trauma qualification – level 2 immediate care in rugby qualification or equivalent.
Evidence of seeking opportunities to gain experience in sports medicine as an undergraduate.
Evidence of commitment and dedication to a career working in high performance sport.
A desire to learn and to challenge oneself in a high-pressured environment.
A high level of professionalism at all times must be maintained.
Know when to seek assistance from more experienced practitioners.
To apply for this exciting role, please send your CV to:

Owain Binding, Scarlets Academy physiotherapist
Email: [email protected]
Subject: Physiotherapy allocation