Dear Season Ticket Holder
As we look forward to welcoming you to our Rainbow Cup game on Sunday, June 13 (13:00) here are the steps you need to take to claim your match ticket.
We have tried to keep the process as simple as possible in accordance with public health guidelines and appreciate your patience as we look to get fans into the stadium in a safe and secure manner.
The first thing you need to do is choose your social bubble (the people who you will be seated or standing alongside in the stadium)

THIS NEEDS TO BE COMPLETED BY TUESDAY, JUNE 8 AT 5PM
You can be seated with people from your own household (fellow season ticket holder) as well as two other households. You cannot exceed three households. All people in your bubble have to be season ticket holders for 2020-21

When you know who is going to be in your bubble, choose the lead account holder who will be assigned all the tickets in the bubble. Then follow this simple four-step process.

Step 1 – Log-in to your ticketing account at tickets.scarlets.wales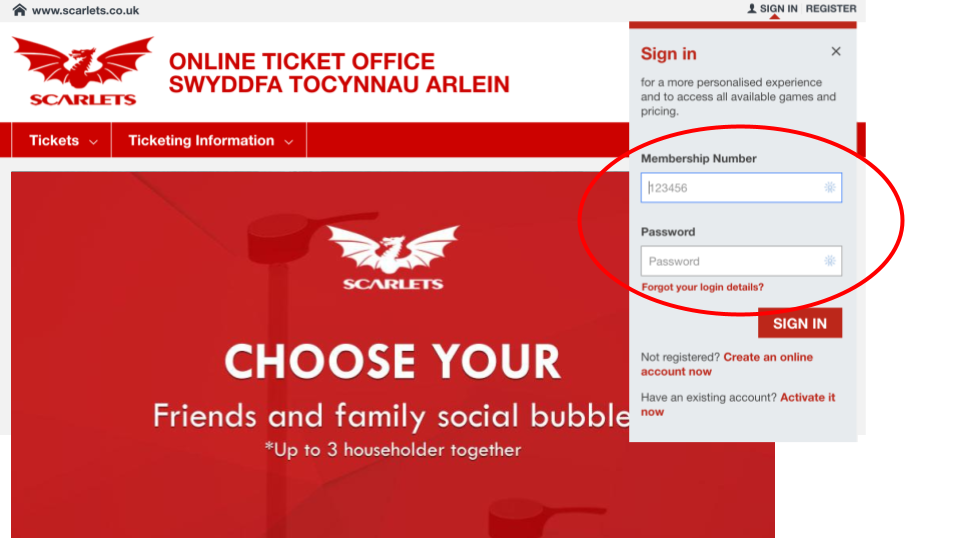 Step 2 – Click on 'My Account' in the top right corner of the screen and from the drop-down menu click on NETWORK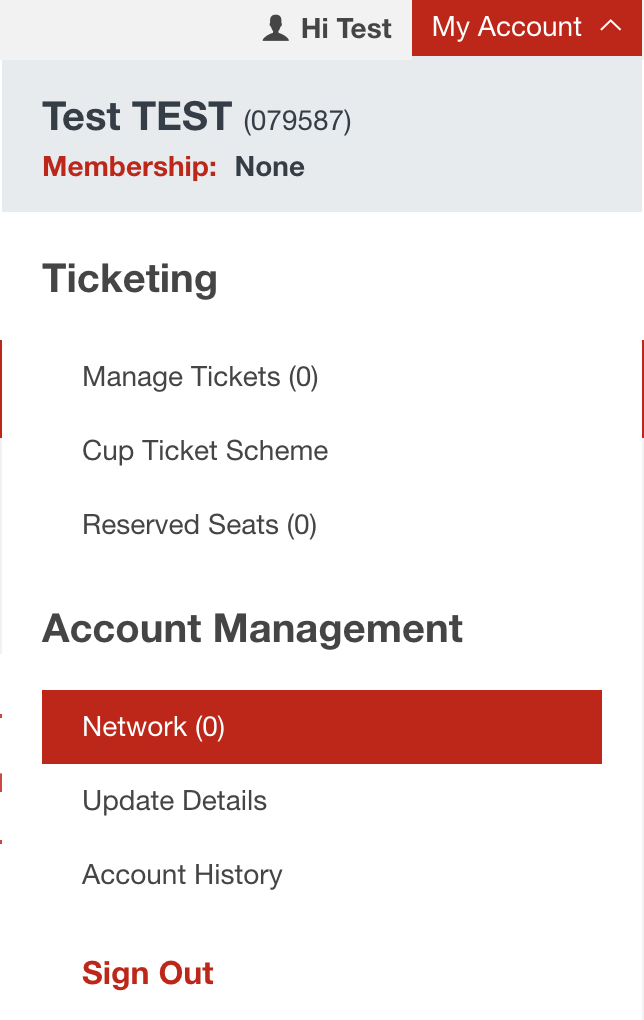 Step 3 – Click on 'ADD MEMBERS' and a pop-up will appear


Step 4 – Enter the Membership Number (client ref on your season ticket card) and Surname and click SEARCH. A message saying 1 Member Found will come up, click the black button which says ADD MEMBER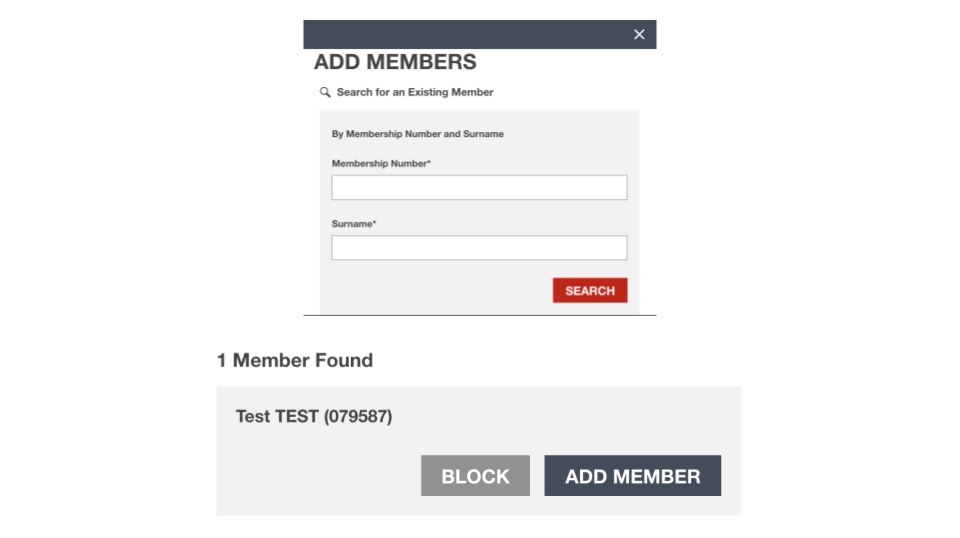 You have now completed the process and a message will appear saying you have successfully added a person to your network. You need to follow these steps to add each member of your bubble.
Once you have done this we will reach out to you on Wednesday via email and social media on how to claim your tickets for the game.

Please be aware that specific tickets will be issued for this game, season ticket cards will not be valid for entry. We encourage you to print your ticket at home or show your ticket on your smartphone to gain entry. If you are unable to do this, you can collect your ticket from the Parc y Scarlets ticket office by 7pm on Friday.

Tickets are non-transferable so we are able to safely and securely carry out track and trace in accordance with Covid-19 public health guidelines. You will be need to show an item of ID to gain entry to the stadium

If you don't want a ticket for the game, you don't need to do anything and your ticket will automatically go into a ballot

If you don't have access to an online account or have any queries you can get in touch with our ticket office on 01554 292939. Lines are likely to be very busy so please be patient