Hundreds of temporary Covid-19 field hospital beds will remain in Carmarthenshire in case they are needed for a second wave.
Carmarthenshire County Council and Hywel Dda University Health Board have agreed to retain Ysbyty Enfys Selwyn Samuel in its entirety and keep a large part of the field hospital at Ysbyty Enfys Scarlets, following negotiations with Llanelli Town Council and Parc y Scarlets.
As has previously been confirmed, part of the site at Ysbyty Enfys Caerfyrddin will also be kept in case it is needed.
The council and health board have thanked Llanelli Town Council and Parc y Scarlets for their continued support.
In the meantime, work has progressed at pace on the full decommissioning of Ysbyty Enfys Llanelli, which will shortly return back to use as Llanelli Leisure Centre; and the partial decommissioning of Ysbyty Enfys Caerfyrddin, where the majority of the site will return back to use as Carmarthen Leisure Centre.
At Ysbyty Enfys Scarlets, decommissioned hospital facilities in the main stadium have already been removed, leaving a field hospital available in the barn should it be needed in the future.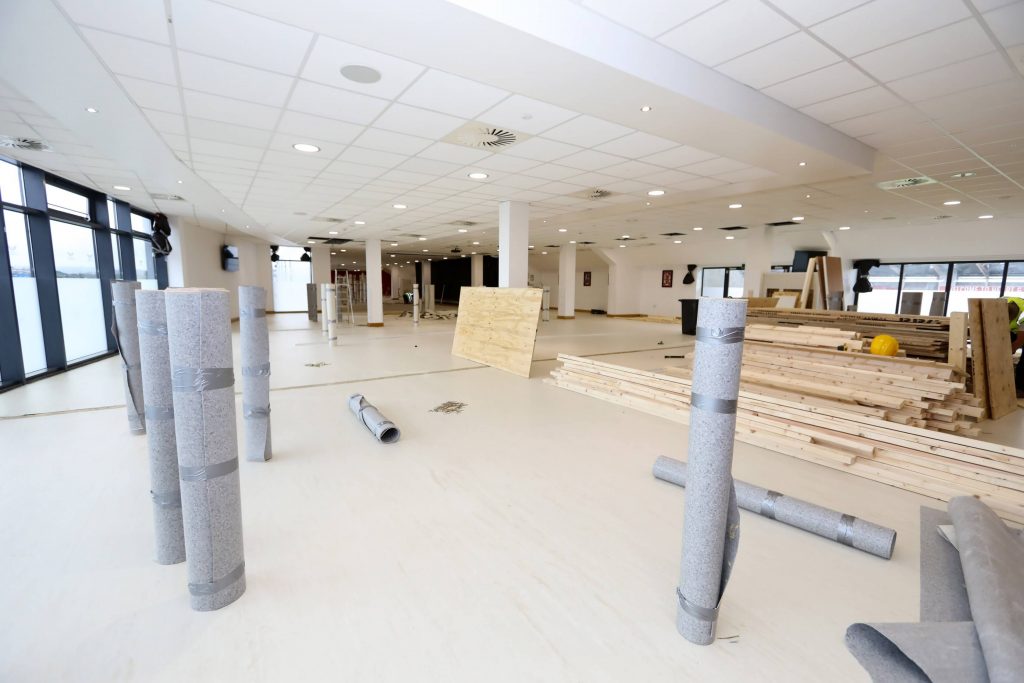 Scarlets general manager of rugby Jon Daniels said: "We recognise the continued importance of maintaining the hospital facilities for our community and are proud to do so here at Parc y Scarlets.
"While the training barn will remain a field hospital, this doesn't affect our ability to function as a rugby stadium for future matches and should government regulations allow us to welcome back supporters."
The majority of construction materials removed from the field hospitals will be re-used by Hywel Dda University Health Board, with a small amount of materials offered to local community re-use and repair charities, including Men's Sheds.
Equipment, such as beds, tables, sinks and privacy screens, will all be stored and re-used by the health board for other hospital sites.
Cllr Peter Hughes Griffiths, the council's Executive Board Member for Culture, Sport and Tourism, said: "We are amazed at how efficiently the contractors have worked so that we can bring our leisure centres back into use – they deserve our thanks. We are still planning for a phased reopening of these centres in October and will keep people informed over the next few weeks."
Andrew Carruthers, Hywel Dda Health Board's Executive Director of Operations, added:"From the outset, the biggest challenge that we and our partners have faced has been the need to balance the public health and wellbeing of our communities with the need for our society and economy to return to a form of normality, and as a health board we are pleased that our ongoing planning and response to COVID-19 has given us capacity to be both robust and flexible.
"At the same time, we must emphasise that this virus has not gone away, and that we remain at a high state of preparedness so that we can quickly reinstate beds at short notice in several localities if needed, particularly as we approach the critical point going into the autumn and winter period."