Simon Muderack is relishing the opportunity to help the Scarlets build on its proud heritage to achieve success both on and off the field in the coming years.
Simon has been appointed as the Scarlets Executive Chairman following the decision of Nigel Short to hand over the reins after nine years at the helm.
Hailing from Llanelli, Simon is a lifelong Scarlets fan with an outstanding track record of success in a highly-competitive, fast-moving, global business.
Here he speaks about his Llanelli background, business career and vision for the future of the Scarlets.
Simon, welcome to the Scarlets, what are your thoughts on becoming our new executive chairman?
SM: "It is a massive honour for me, it fills me with a huge amount of pride and I also fully understand the responsibility that comes with it. It is an opportunity to get involved with the club I have been a supporter of since I was young and it comes at a very interesting time within the broader context of the game of rugby.
"I am very appreciative of the opportunity, recognise the privilege it is to be involved with the club in such a fashion and I am looking forward to working with the club to help to drive it forward."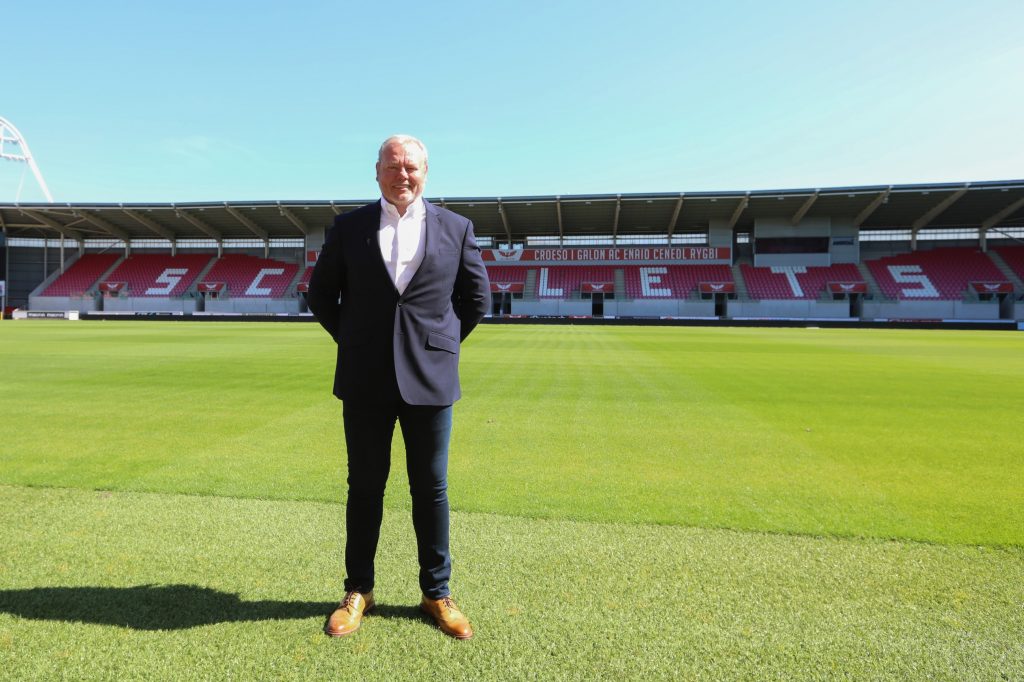 Can you give Scarlets supporters a little insight into your background and business career so far?
SM: "So I was born and bred in Llanelli, went to primary school in Furnace, then went to Llandovery College, Bath University before pursuing a 25-year career in technology. About 15 years ago I started up my own software business which I subsequently sold to a North American-based company, worked with private equity and sold the subsequent business to a public company about 12 months ago.
"The timing here with this opportunity with the Scarlets is perfect; it is a club and community I know well and I am looking to bring some of my national and international experience to help push the club forward as we enter what is going to be a very turbulent, but also opportunistic period in the history of the game of rugby."
What do you see here at the Scarlets?
SM: "There are 150 years worth of history; a continuous conveyor belt of talent in terms of players and coaching staff and an incredible community spirit and feel.
"There is also an ambassadorial role for the Scarlets in terms of promoting this corner of the UK onto a broader stage as well as a massive desire and appetite for the club to continue to prosper and continue to move forward.
"Nigel and the rest of the board have done a fantastic job and it is great that Nigel will still be involved. The club has put itself on solid foundations, changed with the times and built a really good platform for when we emerge from this Covid-19 crisis to prosper and thrive in the rugby world going forward."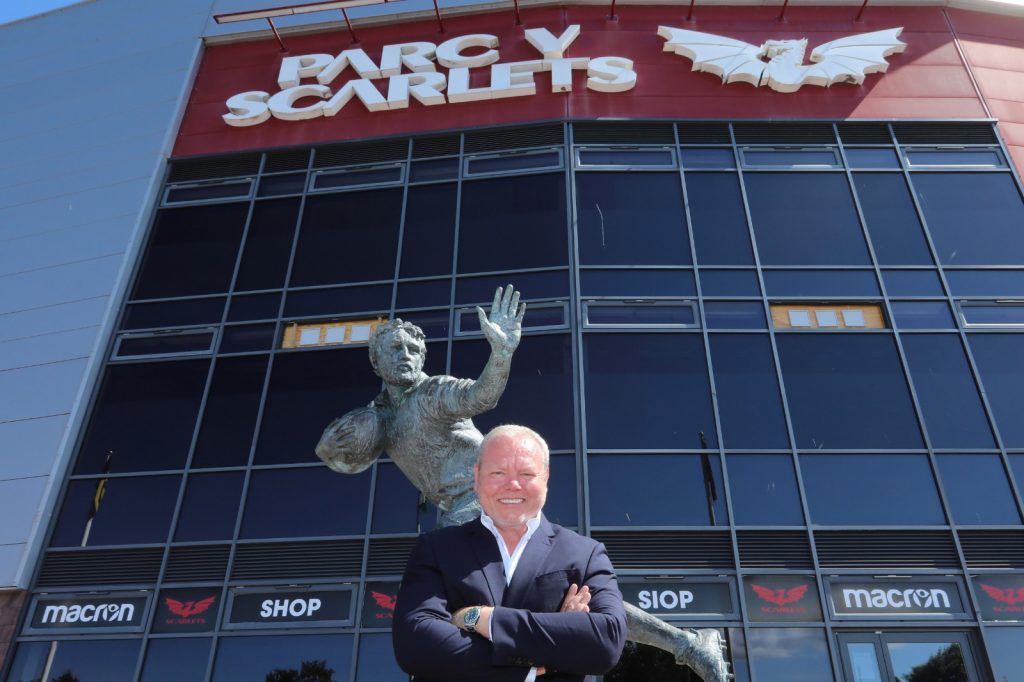 You have come on board during a challenging period because of Covid-19, what is your goal — short-term and long-term?
SM: "There is no doubt the impact of Covid-19 has been significant, to the Scarlets, our players, our staff, fans, community and the world at large. Job number one is to wrestle with that challenge and make sure the club is well positioned to move forward once we emerge from this pandemic.
"For me, it is about doing everything I can, working with the Board and everyone here, to make sure the team is successful as it can possibly me; ensuring the development pathways, the talent conveyor belt, continues and making sure we continue to make this part of the world where we are from proud of what we do and how we represent them on the global platform.
"I also think we have a job to do to enfranchise a larger rugby community on a global basis — I look forward to participating in that — and ultimately look to build on the foundations the Board has put in place, making sure we grow, survive and thrive as a sustainable club."